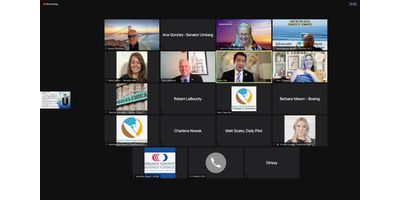 *Information directly from the article written by Matt Szabo from The L.A. Times*
By MATT SZABO STAFF WRITER
JUNE 24, 2021 2:37 PM PT
Huntington Beach has not one, but two state senators representing it.
Tom Umberg of the 34th District represents much of the north area of Surf City. Dave Min of the 37th District represents the rest.
"That's a benefit to Huntington Beach," Umberg said. "Each of us then compete to provide the best service to that city … In terms of representing Huntington Beach, I have to be on my game to keep up with [Min]."
Huntington Beach Chamber of Commerce members got the opportunity to pick the brains of Umberg and Min on Thursday morning when it hosted a virtual government affairs briefing featuring each of the state senators on Zoom...